Polypropylene buckets are a versatile and useful storage solution for many households and industries. Generally, they are durable plastic material which makes them ideal for storing anything from food items to tools. Polypropylene buckets come in various sizes, shapes, and styles so you can easily find the right one for your needs.
What are the Advantages of Polypropylene Buckets?
Polypropylene buckets are often opaque, making them an excellent choice for storing items such as food and drinks. This property allows for the contents to be stored safely and securely, without significant exposure to light. Additionally, their sturdy plastic construction makes them highly resistant to damage, making it easy to load and transport. Polypropylene buckets can even be used outdoors as they are able to withstand harsh weather conditions.
The main advantage of using these buckets is that they can provide an airtight seal, ensuring that its contents are kept fresh for longer periods. Polypropylene buckets are also lightweight and easy to carry, making them perfect for transporting items around. Furthermore, they are generally recyclable and can be reused several times, which is great for those looking to reduce their environmental impact.
Finally, polypropylene buckets make a convenient addition to any kitchen. They are affordable and can be used to store dry or wet ingredients, spices, and sauces. Furthermore, they can easily be stacked on shelves, making them great for pantry organization. With a variety of sizes available, you can find the right bucket for any storage need.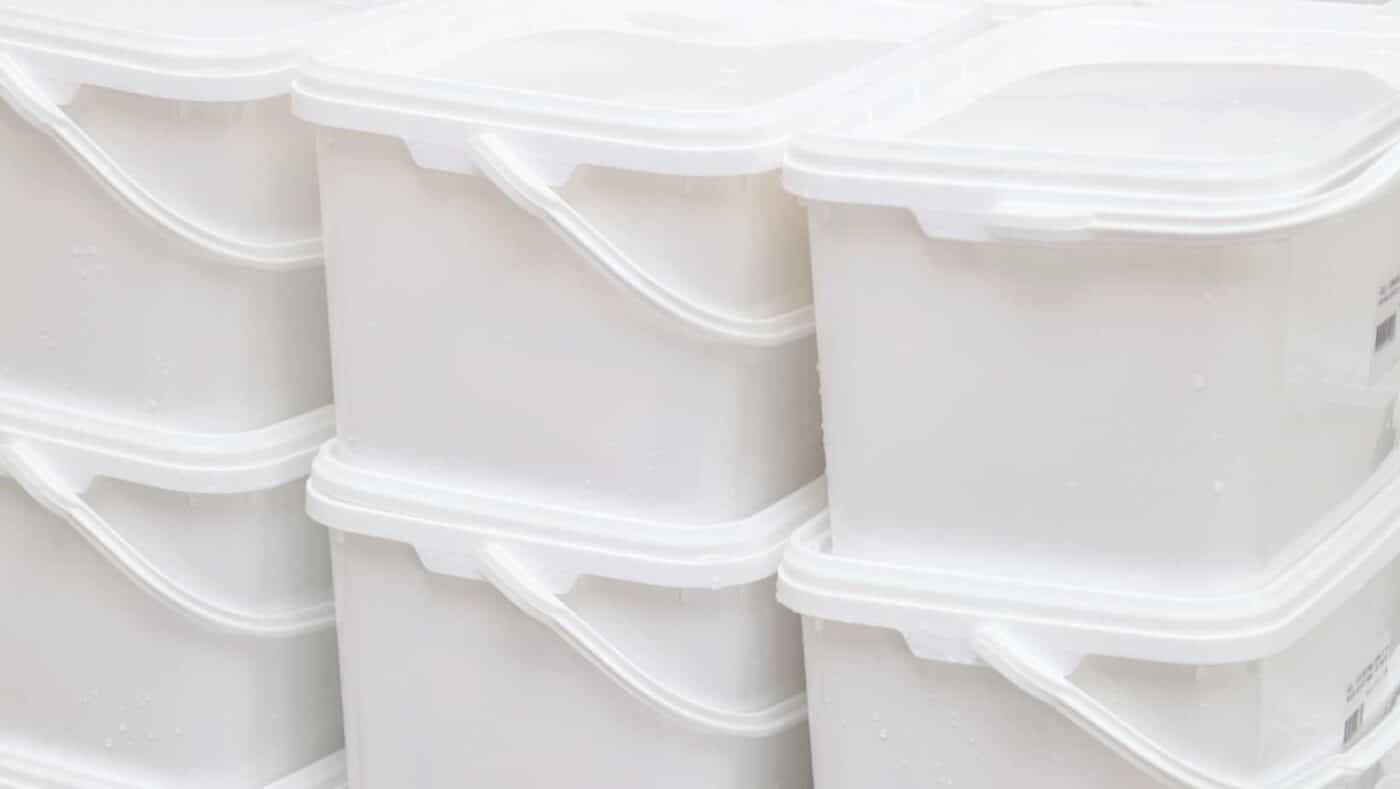 Are Polypropylene Buckets Food Grade?
Polypropylene buckets are a type of food grade container specifically designed for use in food handling and storage. These containers are typically made from polypropylene, a lightweight plastic that is both durable and resistant to a variety of chemicals, temperatures, and other elements. Its versatility means it can be used for a variety of purposes, including storing food, keeping it safe and clean, and even holding liquids. Polypropylene buckets are approved by the US Food and Drug Administration (FDA) for use in food contact and food storage applications, making them a top choice for restaurants, commercial kitchens, catering services, and other food-related facilities. These containers are also safe to use in areas where potable water and water containing hazardous chemicals may be present. Thanks to its rigidity and food-safe durability, polypropylene offers a much longer shelf life than other types of plastic. It is also easy to clean and maintain. This makes them an ideal choice for keeping various types of food products fresh, such as those with short shelf-lives, like spices, sauces, and condiments.
Are Polypropylene Buckets Healthy?
Polypropylene buckets are considered to be a safe and healthy material for use as containers for food and beverages. Polypropylene buckets are non-toxic, BPA-free, hypoallergenic, and do not contain any phthalates. They are also strong and durable, and can withstand a wide range of temperatures. Polypropylene buckets are an excellent choice for storing food since they keep it fresh and safe from contamination.
In conclusion, polypropylene buckets are a great solution for a variety of storage needs. They are durable, lightweight, and airtight, making them excellent for storing food and other items. Additionally, they are easy to clean and can be used both indoors and outdoors. With a range of sizes and styles available, you are sure to find the perfect one for your needs.
Divan Packaging Polypropylene Bucket Manufacturer
If you are looking for food-safe, durable and leakproof polypropylene buckets, you can view our products by clicking here. We manufacture customizable square, rectangular and round pp buckets with lids.