The 28th Eurasia Packaging Fair will be held on October 11-14, 2023 this year.
The Eurasia Packaging Fair, which was held for the 27th time last year, will hold its 28th fair at Istanbul Tüyap Fair and Congress Center on 11-14 October 2023 this year.
Eurasia Packaging Fair is a fair event organized with the participation of companies operating in the packaging industry. The packaging industry is an important sector that operates in many fields as well as sectors such as food, pharmaceuticals, cosmetics and chemistry. Eurasia Packaging Fair has become an important platform for the promotion of new products, the exhibition of the latest trends in the sector, and for sector representatives to come together and cooperate. The fair is one of the largest packaging fairs organized in Turkey.
Eurasia Packaging Fair is held in Istanbul every year, but is usually held at Tüyap Fair and Congress Center. Tüyap Fair and Congress Center is one of the largest exhibition and congress centers in Turkey and is located in the Beylikdüzü district of Istanbul.
Sectors Participating in Eurasia Packaging Fair
Complementary Packaging Products
Raw Materials and Intermediate Products for Packaging Production
Services for the Packaging Industry
Packaging Design Services
Packaging Printing, Corrugated Cardboard-Cardboard Packaging Production and Converting Technologies-Printback&Convertinng
Machinery and Equipment
Beverage and Liquid Food Technologies
Packaging Recycling Technologies
Storage/Stacking/Logistics/Transportation
Why Should You Attend Eurasia Packaging Fair?
There are many reasons why you should participate in the 28th Eurasia Packaging Fair. If we list the main ones of these reasons:
With Eurasia Packaging Istanbul Fair, you can meet the decision makers of all food and non-food industries from Turkey, Central and Western Europe, Balkans, Russia, Caucasus, Central Asia, Middle East and Africa and establish new partnerships.
You can increase your trade volume and add value to your brand by showing your production power.
You can meet your customers face to face and explain the power of your company.
You can meet more than 8,000 purchasing professionals from target markets, especially the Middle East, Balkans, Russia and Africa.
You can represent your company on the platform where the industry is together.
Why should you visit Eurasia Packaging Fair?
While there are many reasons for companies in the sector to participate in the fair, there are also many reasons to visit the fair. If we list the main reasons:
You will be informed about the latest developments in the packaging industry.
You will be the first to see the latest products and services.
You will meet many companies and company representatives.
You can determine your position on a leading platform where the heart of the industry beats.
Your knowledge of the packaging industry will increase.
You can strengthen and expand your business network in the sector.
Eurasia Packaging Fair Exhibitor List
27 yıldır düzenlenen Avrasya Ambalaj Fuarı'na her yıl ilgi oldukça yoğun. 2022 yılında 27.'si gerçekleştirilen fuara da hem ziyaretçilerin hem de katılımcıların ilgisi oldukça yoğun oldu. 2022 yılında 27.'si gerçekleştirilen fuara, katılım sağlayan firmaların listesine https://packagingfair.com/katilimci-listesi linkinden ulaşabilirsiniz.
Organized for 27 years, the Eurasia Packaging Fair attracts great interest every year. Both visitors and exhibitors showed great interest in the fair, which was held for the 27th time in 2022. You can access the list of companies participating in the fair, which was held for the 27th time in 2022, from the link:
https://packagingfair.com/en/exhibitor-list
Divan Packaging and Eurasia Packaging Fair
Divan Packaging is a leading company operating in the packaging industry, offering quality solutions in the field of plastic packaging since 2010. Divan Ambalaj will meet with its visitors at the Eurasia Packaging Fair 4th hall, stand 406C this year, as it does every year, to present its high quality, remarkable and healthy packaging to exhibitors and visitors.
You can be sure that Divan Packaging, a Turkey-based company with an office in USA/Chicago, will provide endless support to our American customers both in Turkey and in America.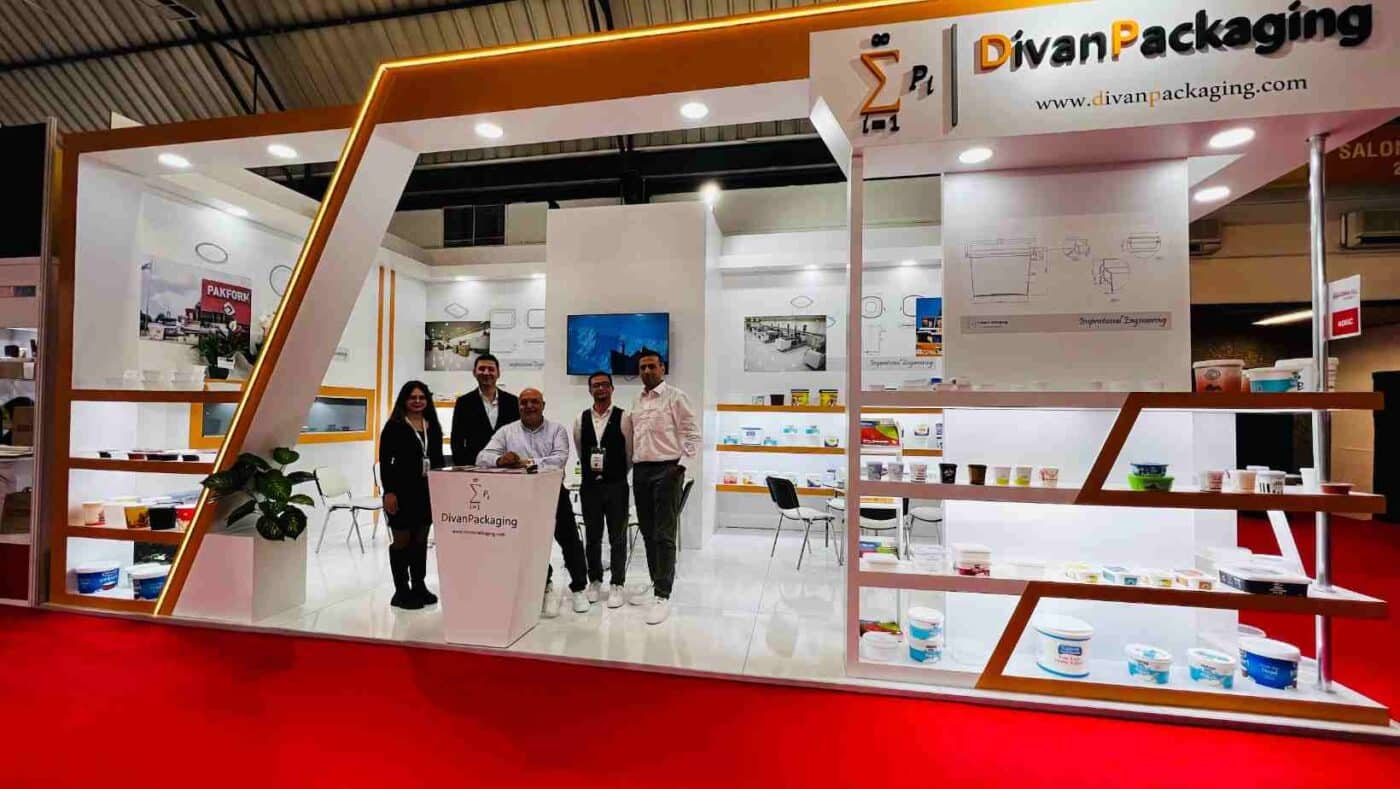 Eurasia Packaging Fair Free Tickets and Invitations
When the free fair invitations and tickets are made available by the fair management, we will provide free Eurasia Packaging Fair tickets to the participants who want to visit us and get information about our products from this page. You can fill out the form from the link below to send us your ticket request:
https://forms.gle/1Mu4hStUTQ72t2K77